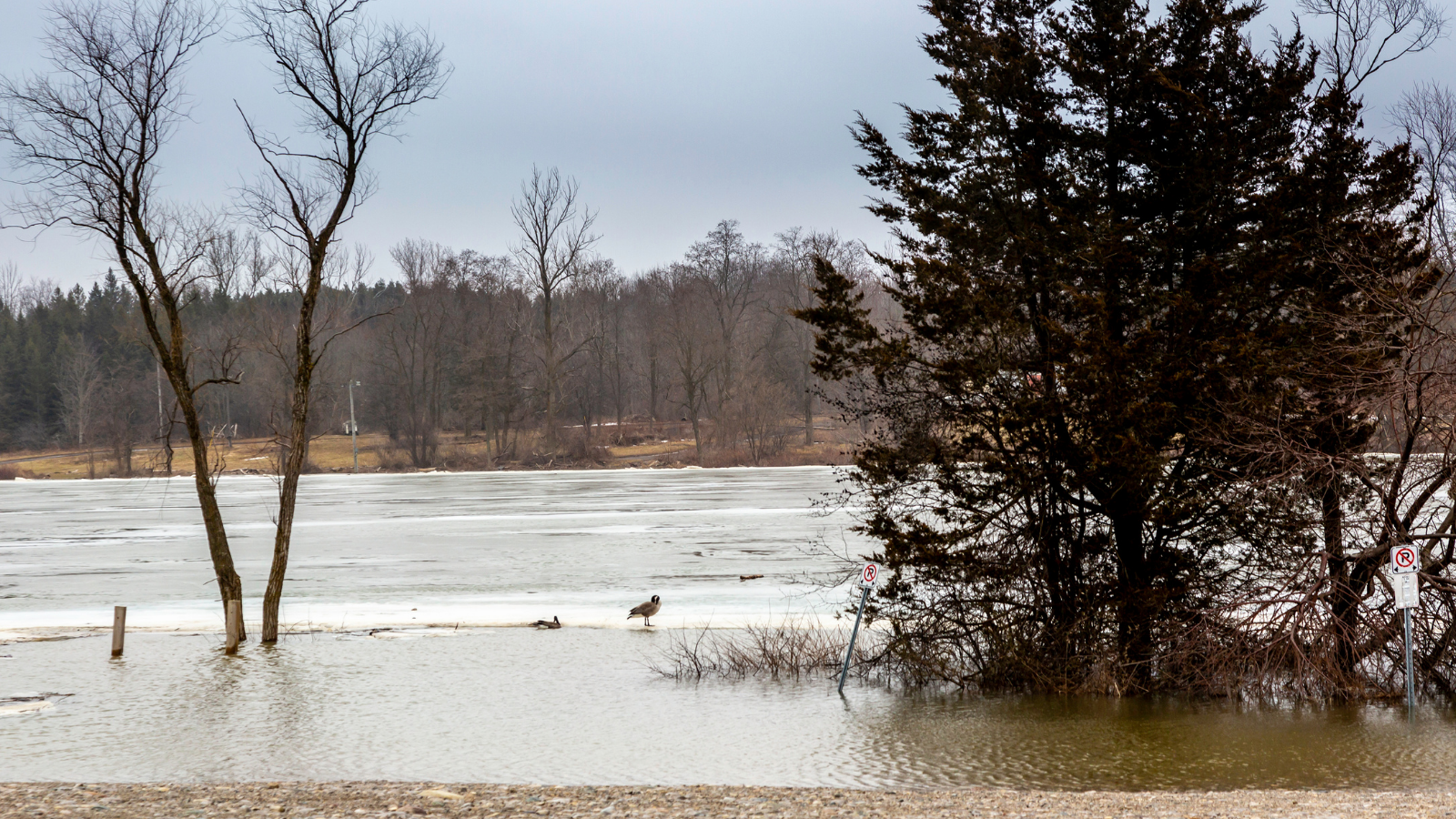 Posted on Wednesday, March 16, 2022 10:11 AM
WATERSHED CONDITIONS: FLOOD OUTLOOK
March 15, 2022
Weather Forecast:
Environment Canada is forecasting milder temperatures through the week, reaching daytime highs of 8 to 15 oC, and rainfall over the weekend totaling up to 50 mm by late Sunday, March 20th.
Environmental Conditions:
Runoff is expected due to warmer temperatures, melting snow, and forecasted rainfall. This will
lead to increased water levels and flows across the...
Posted on Tuesday, March 01, 2022 07:36 AM
The Township of Edwardsburgh Cardinal is excited to announce an innovative in-home food compost alternative system available to TWPEC residents as part of a 12-week pilot program, in partnership with Food Cycle Science Corporation.
According to Food Cycle Science, up to 50% of household waste is composed of food waste, a major contributor of greenhouse gas (GHG) emissions. Food Cycle's Foodcycler™ units speed up the natural decomposition process, turning food waste into a dry, odourless, nutrient-dense...
Posted on Friday, February 25, 2022 11:43 AM
Half Load Restrictions in Effect March 1, 2022
Take notice that in accordance with The Township of Edwardsburgh Cardinal By-law 2019-35, half load restrictions on municipal roads within the Township will be in effect as of March 1, 2022 and will remain in place until April 30th 2022.This restriction will apply only on municipal roads within the Township.
It is an offence, under section 122 of 'The Highway Traffic Act', to transport loads in excess of five (5) tonnes per axle upon roads where...
Posted on Thursday, February 24, 2022 11:52 AM
The Township would like to welcome our new garbage and recycling curbside collection contractor, "HGC Management". Effective March 1st, HGC will continue to provide the same services, routes and collection days as our previous contractor. You may notice that your pick up time is slightly different due to the changes. Be sure to have your waste and recycling curbside by 7:00 a.m. as per the garbage collection bylaw. For any issues or concerns with your collection, you can contact HGC's customer service...
Posted on Wednesday, January 19, 2022 09:30 AM
The Township is currently accepting applications for the Community Grants & Donations program, aimed at providing financial assistance to community groups and organizations with the Township to assist with activities or special events. This support is in recognition of the value of these groups to the well-being and growth of the community and in helping the Township retain a strong community focus. Each year, as part of the annual budget process, Council will determine the financial commitment...